Protecting Yourself from Identity Theft
Protecting Your Identity on the Web – All You Need to Know
With the increase in the use of online media for various purposes, the incidences of identity theft are becoming common. Fraudsters discover more and more ways that allows them to get hold of your information leading to identity theft. Here is what you need to know about identity theft and what to do in case you are a victim.
Identity Theft – What is it?
Also known as identity fraud, identity theft is a criminal offence in which someone obtains key pieces of your personal information and then used it to usually gain financial benefits, obtain credit or other gains by impersonating the victim. With the cases of identity theft becoming increasingly common in Ohio and other part of the U.S., it is very important to understand its severity and know what needs to be done in case you are victim of identity theft.
What to Do if You are a Victim of Identity Theft?
Here are the things to do in case your identity has been compromised on the internet.
1. Report it to Your Financial Institution
Report any fraudulent activities you suspect are taking place under your name to the concerned financial institution. It can be your bank, the credit card issuer or any other party. This will allow them to take the necessary steps to ensure no more transaction takes place under your name.
2. Request a Fraud Alert
Putting a fraud alert on your credit reports allows you to be alert of any fraudulent activities that might be taking place though your account. These requests alert the creditors and the lenders in case there is a red flag on the transactions taking place in your name.
3. Get a Free Copy of Your Credit Reports
Get insurance against identity theft and get a free copy of your credit reports whenever you want. This will allow you to check your credit frequently, ensuring everything remains safe when it comes to financial matters.
4. File a Complaint with the Federal Trade Commission
Share any information you have about your situation with the FTC. They will collect this information and then use it for any law enforcement purposes against the perpetrator in Ohio and the rest of the country.
5. File a Complaint with Your Local Law Enforcement
File a complaint with the police department as soon as you get to know about your identity theft. While they will not pursue the matter, you will need a proof that you reported the matter to the police when you are reporting it with the FTC.
Identity Theft Protection Services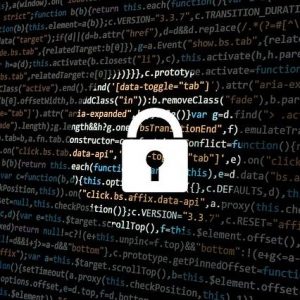 It is better to be safe than sorry. Take your precautions before you too become a victim of identity theft. Cincinnatus Insurance works with Get ID theft and credit monitoring alerts in Ohio for as low as $9.99/month.
Keep yourself and your family safe from the fraudulent side of the online world. Start today.
At Cincinnatus Insurance we sincerely want you to stay safe. Do you have the insurance you need? This type of policy is valuable and affordable. Feel free to call our Cincinnati area insurance office to ask about Identity Theft Protection. Call today at 513-587-3553.